Virtually everyone is familiar with the SanDisk name, likely as a result of the broad array of flash media available for numerous devices. They're a well-respected brand with some very high performance parts, so much so that if you're not careful, you'll find yourself with a counterfeit part. So, it should come as no surprise that they have released a line of solid state hard drives as it falls right in line with what they do best.
SanDisk entered the SATA III SSD market with great fanfare. The company is a pioneer in the flash market and even co-owns a NAND flash factory with Toshiba.
Because of its great performance and positive reviews it gained from experts, we included it in our best SSD list for 2013. You can view this list and find out more high-end SSDs.
The reviews of this product fill the Internet and I do not suppose I can make any new addition to what was already written, and this effort propound in this essay is just a collection of the substances of the experts' reviews on this drive, with the awards this drive won from them.
SanDisk Extreme SSD comes with very reasonable prices for most computer users who look for a quality SSD with a low price. Here is the table of prices:
Note: The products prices are as of 03-December-2012 at 04:50 GMT -
– – – – – – – – – – – – – – – – – – – – – – – – – – – – – – – – – – – – – – – – – – – – – – – – – – – – – – – – – – – –
And here the final words of experts in this drive:
1- The SSD Review (

thessdreview.com

):
Bottom Line:
The SanDisk Extreme 240GB SATA 3 SSD is a definite recommendation as it's introductory price is as good to see as it's performance. In fact, the entry of the Extreme into the market is very encouraging as it might be a sign of lower prices to come.
If there were to be any recommendations for SanDisk execs, I might suggest a five year warranty vice three, a desktop adapter bracket, and I have to admit that I think a migration kit would have been a no brainer for this SSD, especially because of it's low price.
Congratulations to SanDisk as this SSD has earned our Editors Choice!
---
2- Storage Review (

storagereview.com

):
Bottom Line:
The SanDisk Extreme SSD boasts some of the fastest speeds we have recorded for a client SSD, with exceptionally strong 4K random read and random write speeds. SanDisk delivers a mighty trifecta to consumers with the Extreme SSD – class leading performance, support and pricing.
Pros
[*]. Extremely fast low-queue depth 4K random read speeds
[*]. Chart topping 4K random write speeds measuring 88,324 IOPS
[*]. Very competitive pricing
Cons
[*]. Showed some weakness in our mixed-workload server profiles and StorageMark Productivity trace
---
3- HeXus (

hexus.net

):
Bottom Line:
Switch to an SSD as speedy as this and your days of making a cuppa while waiting for the PC to boot will be long gone.
The Good
[*]. Capable of sequential speeds in excess of 500MB/s
[*]. Toggle Mode NAND delivers strong performance across data types
[*]. Competitive pricing
The Bad
[*]. Doesn't include a 3.5in adaptor or disk migration software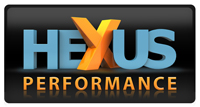 ---
4- myce (

myce.com

):
Bottom Line:
Throughout this review, the SanDisk Extreme has gone head to head with the best and fastest SATA SSDs currently available. The SanDisk isn't the fastest SSD in this article, however, it is the fastest 120GB SSD I have tested, and with very aggressive pricing, it is most certainly the cheapest SSD I have tested. It's been refreshing to be able to test an SSD at a price point that most mainstream users will be able to afford. As mentioned above, the 120GB SanDisk Extreme isn't the fastest SSD, but it has competed extremely well in these tests, even when up against SSDs that cost up to five times more than the SanDisk Extreme 120GB SSD.I'm very impressed.
Positive:
[*]. Silky smooth operation as a system drive.
[*]. Excellent sequential reading performance.
[*]. Very good sequential writing performance.
[*]. Outstanding 4K random I/O performance at high queue depths.
[*]. SATA 6Gbps support.
[*]. TRIM support under Windows 7.
[*]. Fast access times.
[*]. Excellent price.
[*]. Completely silent operation.
[*]. Fast operating system start-up and shutdown times.
[*]. 3 years warranty.
Negative:
[*]. Including a 3.5 inch to 2.5 inch drive converter bracket, would have been a nice addition.
---
5- Hardware Canucks (

hardwarecanucks.com

):
Bottom Line:
SanDisk's Extreme series represents the entry of a serious competitor into the already crowded high end SSD market. For the most part, SanDisk has successfully differentiated themselves from the competition by delivering an impressive drive using a potent controller / NAND combination and focusing upon value without sacrificing performance. Throughout our testing, this drive truly did deserve its "extreme" moniker.
In the end, even though we could have hoped for even more performance, the SanDisk Extreme 240GB is particularly impressive. For its excellent price we award this drive our Dam Good Value award. For its ability to hold its own against most 16 NAND IC equipped SF2281 based drives we also award it our Dam Innovative award. If you are looking for a fast 240GB SSD, the SanDisk Extreme deservers to be on your short list for consideration.
Pros:
[*]. Amazing Price to Performance Ratio
[*]. Excellent Performance
[*]. Low power requirements
Cons:
[*]. Half the NAND ICs does seem to limit performance in some scenarios
[*]. Left us craving even more
[*]. No 2.5" to 3.5" adapter bracket included
[*]. So cheap that there is zero reasons to not buy another SSD, even if you don't need one!
---
6- TweakTown (

tweaktown.com

):
Bottom Line:
Given the many strong points of the SanDisk Extreme SSD, it's tough to put your finger on one thing and say, "this is why it's really good." The performance is really good, but the price coupled with the performance means it is leading the consumer SSD class right now. There are several very good performance SSDs on the market and there are several low cost SSDs on the market, but none of them tie it all together like the SanDisk Extreme.
– – – – – – – – – – – – – – – – – – – – – – – – – – – – – – – – – – – – – – – – – – – – – – – – – – – – – – – – – – – –
Helpful Links
Automatic update [Windows Only] from <[ - - HERE – – ]>
Manual Update [ISO download for Mac and Linux and PC] from <[ - - HERE – – ]>
Full release note: <[ - - HERE – – ]>
Disclaimer
Products prices and availability are accurate as of the date/time indicated and are subject to change. Any price and availability information displayed on amazon.com as applicable at the time of purchase will apply to the purchase of this product.