The color "Red" has been the symbol of leadership and the symbol of courage but it has also been the symbol for caution and the symbol for danger. When Corsair chose "Red" for their GS series SSD line however, it meant one thing above all else: SPEED.
Corsair is a well known name in memory and power supply manufacturing but have expanded their product line dramatically within the last five years. Corsair's product lines now also include cases, peripherals, input devices, audio, cooling and storage products. Each of these product lines are also expanding to cater to various consumer needs.
After almost four months passed since Corsair Force GS series solid state hard drive was first released, it got quite enough reviews from experts in the SSD industry, and I am not going here to add anything new to what they said, because their reviews are well comprehensive and sufficient. Rather, you will find below a list of the final verdicts of those experts, with the award trophies given to that solid state hard drive, and you will realize then why we have chosen this drive to be in our best SSD list for 2013. [Click Here]
The prices of this product are based on its capacity as follows:
Note: The products prices are as of 15-November-2012 at 07:14 GMT -
– – – – – – – – – – – – – – – – – – – – – – – – – – – – – – – – – – – – – – – – – – – – – – – – – – – – – – – – – – – –
And here we go to the experts' final words on this drive as listed below:
1- Hardware Canucks (

hardwarecanucks.com

):
Bottom Line:
With performance, price and capacity firmly in its favor, the Force GS 240GB is currently one of the most appealing SSDs on the market. Unlike some vendors, Corsair has passed along their cost savings to the end user instead basing this drive's price upon its performance against the competition. For essentially bucking several trends within the storage market and blazing a new path, the Force GS deserves major credit on every front. As such, it receives our Dam Good and Dam Good Value awards.
Pros:
– Cutting edge NAND
– Excellent price to performance ratio
– Great performance
– Aesthetically pleasing
– Price
Cons:
– 5.02 firmware
– 19nm Toggle Mode NAND has already been released
---
2- TechPowerUp (

techpowerup.com

)
Value & Conclusion
Corsair's Force GS 240 GB is a great and well-performing solid state hard drive. It is built on the popular SandForce SF-2281 controller, paired with fast Toggle Mode flash chips, which are a first for Corsair. Corsair has promised improved performance, especially faster write speeds, but our real-world benchmarks showed very little difference. The drive performs at the same level as the OCZ Vertex 3 and Kingston HyperX, which both use a SandForce controller with Intel flash. Nevertheless, overall performance is outstanding and leads our performance charts; only Corsair's Marvell-based Performance Pro is 3% faster.
Right now, the drive is available for US$220 on Newegg, which is a bit higher than competing SandForce drives, like the OCZ Vertex 3. OCZ's Vertex 4 also provides the same performance, is $10 cheaper, and comes with a 5-year warranty, whereas the Force GS has only 3 years. Personally, I don't think there is a difference between a 3- and a 5-year warranty for devices without moving components, but it will certainly add some peace of mind. Right now, the SSD market seems to be experiencing very aggressive pricing, so Corsair needs to adjust its pricing a bit to make the Force GS more competitive in the market in terms of not only performance, but also performance per dollar and gigabyte per dollar.
Pros:
[*] Great performance
[*] SATA 6 Gbps support
[*] Supports TRIM
[*] 3-year warranty
[*] 3.5″ adapter included
Cons:
[*] Warranty could be longer
[*] Needs a SATA 6 Gbps controller to perform best
---
3- The SSD Review (

thessdreview.com

)
Bottom Line:
In the end, we have performance, value, availability, a great capacity selection, decent 3 year warranty and the SSD does include a desktop bracket. The Corsair Force GS receives our Gold Seal and very strong recommendation for anyone looking to purchase an SSD.
---
4- Expert Reviews (

expertreviews.co.uk

)
Bottom Line:
The Corsair drive performed extremely well in our benchmarks. In our large file write and read tests we saw speeds of 321MB/s and 416MB/s. The drive's large write speeds may be slower, but read speeds are not far off the much more expensive Corsair Performance Series Pro, which scored 484MB/s and 409MB/s.
The Force GS continued to perform well in the small file benchmarks, with write speeds of 146MB/s and 100MB/s, which are only marginally behind the Performance Series Pro's speeds.
It's a good-looking drive, and in the box is a 3.5in to 2.5in adapter and the relevant screws. The drive also has a three-year warranty, but this falls behind the five-year warranty of market leaders such as Crucial.
The only area in which the Force GS falls down compared to Corsair's more expensive Performance Pro drive is when writing large files – in all other tests it's nearly as quick. Couple that with its very reasonable price and you have an excellent SSD. It's a Best Buy.
---
5- HeXus (

hexus.net

)
Bottom Line:
Similar solutions have been available for some time, but that takes nothing away from the fact that Corsair's Force Series GS is one of the best-performing SandForce drives on the market.
The Good
Top-class LSI SandForce performance
Uses Toggle Mode NAND to deliver optimum speed
Looks cool, for an SSD
The Bad
Toggle Mode NAND + SandForce has been done before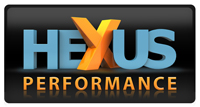 ---
6- TweakTown (

tweaktown.com

)
Bottom Line:
If you're looking for a new solid state hard drive right now the Force GS is a solid choice, but the firmware upgrades in the future might turn a lot of people off. At this time, if you want the best performance in an SSD you have to consider a SandForce based model in the 240/256GB capacity size and that means you'll have to work a little to keep it running at peak performance at this time.
---
7- Vortez (

vortez.net

)
Bottom Line:
The Force GS Series is without doubt one of the best SandForce driven SSDs out there. It pushes the boundaries for performance, is very sturdy, comes with 3 years peace of mind warranty and looks quite funky too. Due to all of these aspects the Force GS Series deserves nothing less than our Gold award for excellence.
Pros
+ Sturdy construction, nice aesthetics
+ Strong sequential performance
+ Affordable
+ TRIM support
Cons
– There are none!
---
8- Guru3D (

guru3d.com

)
Bottom Line:
The Corsair Force GS Series as tested today is a very fast and high performing product, it does arrive in a very crowded SandForce 2281 market though. The choice for Toggle NAND is a good one, however we doubt that in real-world usage you'd ever notice the difference to an asynchronous SSD of the same caliber. The IOPS performance is extraordinary fast, the read performance excellent, the sustained write performance a little iffy. But still silly fast. The trace benchmarks which we consider to be the most important, that's where the Force GS kills the competition really. That was just very impressive to observe.
Corsair definitely did it right, perhaps a future firmware can further optimize the sequential write performance a little — then it could make this the #1 SSD to get. Corsair will cover this product with a three year warranty. Let me wrap it up, I have every confidence in the stability and extreme performance of the SF2281 Force GS based products, and as such I wouldn't hesitate using an SSD like shown today. The Force GS series as such come really recommended for the real storage performance mongers amongst you.
– – – – – – – – – – – – – – – – – – – – – – – – – – – – – – – – – – – – – – – – – – – – – – – – – – – – – – – – – – – –
Disclaimer
Products prices and availability are accurate as of the date/time indicated and are subject to change. Any price and availability information displayed on amazon.com as applicable at the time of purchase will apply to the purchase of this product.